I have been a little intimated to start teaching history to my son. History is interesting, and amazing but reading dry textbooks can make historical events seem irrelevant and uninteresting.
There is nothing like learning in a way that makes history come alive
, and
Home School in the Woods
totally understands this. They have created a series of hands-on history studies. Our family has been enjoying
HISTORY Through the Ages Project Passport World History Study: Ancient Egypt
. They also have studies that cover
Ancient Greece
,
Middle Ages
,
Renaissance and Reformation
and coming next year, Ancient Rome.
If you are looking for a history study that will truly
immerse you in the journey
, this is it! You and your child will be taking a trip through history, complete with their own passport and luggage folder. Over 8-12 weeks you will have 25 "stops" or lessons. Stops feature lessons about everyday life, agriculture, trade, education, writing, the sciences, the arts, great builders and their architecture, religion, medicine, government, the dynasties, kingdoms, famous pharaohs, fitting Egypt into the Bible, archaeology and more.
What can you expect in each stop?
Each stop has a traditional text aspect, usually 2-2 1/2 pages long. These learning texts are both interesting and informative. They set the theme for the activities that follow. I usually set my son up with the necessary coloring for the days activities and then read while he works. I liked that they tie in both Bible history and Biblical messages. Kids will learn where things like the flood or the Tower of Babel fit into ancient times. Also, where topics are pertinent they tie in the Christian point of view. For example, when we learned about mummies and all the time, expense and effort that went into making them, they discussed how Jesus is the the only way to eternal life.
The next aspect of this curriculum, and really the star, is the variety of hands-on activities
. Each student has a binder called their "Scrapbook of Sights". Inside they keep their timeline, map and postcard rack. Every few lessons they add pictures to their timeline to represent what they learned on that stop. When they learn about new areas of Egypt they add new locations to their map. They also occasionally get a postcard from a pertinent person in history delivered to their post card rack.
Here you can see my son getting ready to work on his timeline. He is sporting one of his handmade "souvenirs".
The
souvenirs
are a super fun aspect of this curriculum. How many of these 3d projects you choose to complete is up to you. Because of time limitations, we have done a few of the less involved projects. Such as my sons fancy Egyptian necklace in the above picture. Other projects include making bricks, canopic jars, a sarcophagus, a shaduf and
tons
more. In fact, the curriculum as directions and master for
over 50 projects
!
There are two long-term projects as well. One is creating a
lapbook
and the other a newspaper. The lapbook consists of numerous smaller projects completed week-by-week all put together into one impressive presentation. The video shows one element of the lapbook my son made. I really like the idea of the lapbook, as upon completions it has many different parts, reminding the child of all the things they learned along the way.
The Kemet Chronicle
is a newspaper and your child gets to be the reporter. They write brief articles on the topics they are learning about.
Also included are
dramatized audio tours
. These tours take you out and about in Egypt. Your guild will take you down the Nile, visit a temple school, visit Akhenaton, interview Imhotep and more. There is more than an hour of listening. These are fun to listen to while working on projects. They add another element of learning to the curriculum and are very engaging.
The instructions for all the projects are very clear and easy to understand.
Some may take a lot of printing, cutting, gluing and time but they are all doable. I never came to a point where I had to ask "what exactly am I suppose to be doing here?". The steps are illustrated and there a pictures of the finished projects as well. If you read all the instructions thoroughly, you shouldn't get lost.
One of the things I really love about this history study is how
flexible
it is. You can chose to do each stop in a day or spread them out over a week. You can do the whole curriculum in the 8-12 suggested weeks or take longer. We are doing one stop a week and so it's going to take us a while to finish up. The core lessons, map and timeline provide a great amount of learning. From there, the rest is really up to you. My son is significantly younger than the recommended age range (3rd-8th). I knew that The Kemet Chronicle would be above his skill level and chose not to do it. We choose souvenirs that fit our age abilities and time availability. Even choosing to opt out of a few aspects of this study, we are still getting so much from it.
What can you expect if you have a younger child like me working through this curriculum
? Be ready to take a more hands on roll. On top of the printing and prep there will be a lot of cutting and assembly. It would simply take ages if I had my son do all the cutting that needs to be done. I prefer to have most things ready to go. He does all the fun coloring and gluing, I just get the materials to the stage where that can happen. I never felt like the material he was learning were too complicated or over his head. He may not retain every fact or understand the significance of every event, but he has still been learning so much. If you have younger children and want to get enjoy this,
don't be intimidated
!
This is a
digital product
, so it can be hard to know what to expect. After purchase and download you will have access to the full curriculum from your computer. The file is organized into many different folders so that the content is easy to find and navigate. For example, the teacher's text is in one area and images are in another. There is a handy introductory that basically teaches you how to find the content you need and a travel planner that gives you an overview of each "stop" on your journey.
I will admit, even with all the help it can be a little overwhelming trying to familiarize yourself with how to access everything. There is just so much, so many files and things to print. Make sure you give yourself plenty of time to click around and get used to everything. This is not something that you want to do for the first time on Monday morn
ing right before you start school. I found it helpful on Sunday evening when my kids headed off to Awana to spend a little quiet time getting prepped for the next lesson.
As far as additional supplies go, paper is a must. Both card stock and printer paper are a
necessity
. Most of the other supplies are things you will likely have on hand, such as glue sticks, markers or scissors. Some of the
souvenirs require materials you might not having laying around, such as clay. However, they are all in an affordable range and very doable. I don't know about other parents, but that is always a concern for me.
HISTORY Through the Ages Project Passport World History Study: Ancient Egypt is an awesome journey that will leave your children
energized and excited about history.
My son looks forward to this every week! I love hearing him say,
"Is it time to go to Ancient Egypt yet?"
.
If you're interested in what other families have to say about HISTORY Through the Ages Project Passport World History Study: Ancient Egypt, or about their other curriculum for Middle Ages, Renaissance, or Ancient Greece, click here-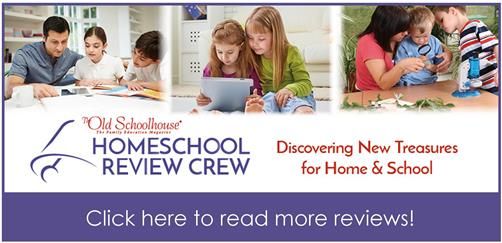 Connect with Home School in the Woods on
Facebook, Pinterest, Google + or Twitter