Spending time reading together is such a treat for our family. We love discovering new books and recently I read them
The Secret of the Hidden Scrolls
by M.J Thomas from
WorthyKids/Ideals
. Have your children ever wondered what it would be like to be at creation, or what the times of Noah were like? These books follow two kids as they travel back to Bible times and discover those things for themselves.
In the first book we are introduced to our main characters, Peter and Mary. These siblings have come to stay with their Great-Uncle Solomon for a month. 9 year-old Peter is sure that nothing but boredom is in store for them. A month without television, fun or friends.
They soon find that their uncle's home offers some pretty interesting mysteries. Solomon is positive that he has discovered evidence that will prove that the Bible is true. He has uncovered sealed scrolls and a secret legend,
"The scrolls contain the truth you seek. Break the Seal. Unlock the scroll. And you will see the past unfold. Amazing adventures are in store for those who follow the lions roar!"
Unfortunately, Solomon cannot open the scrolls, only the chosen one can. Peter and Mary are very intrigued by this mystery. One night, they are awoken by a lion's roar and find themselves and their dog, opening a scroll.
They are transported back to the very beginning of creation. Peter and Mary float in a black, formless void. It isn't long before they hear a voice command light into darkness. The next day the voice separates the sky and water. Peter and Mary find themselves swimming for their lives, but are saved by the angel Michael. Michael tell them that they must follow three rules while they are there, 1. They must solve the secret of the scroll in seven days or be stuck there, 2. They cannot tell anyone they are from the future, 3. They cannot change the past.
They have little time to worry about translating the scroll, because God commands the earth to have dry ground. The children realize how hungry they are, luckily God commands the earth to produce vegetation next. Before long he sets the sun and stars in the sky as well. He makes the animals and eventually Adam and Eve themselves. All the while, Peter and Mary swim with dolphins, ride rhinos and try to decipher the scroll. They even encounter Satan himself, who comes to tell them lies. Finally, on the last day they solve the scroll, "God created everything!" and they go home. There is more adventure in store for them though, they have only opened the first scroll.
In the next book
Peter and Mary find themselves going back to the times of Noah. They quickly discover that this is not a friendly land, when a mean boy and wolf confront them. In fact, it seems everywhere they look, people are unkind and unhappy. Over all the city there is a Dark Ruler who is in control.
Luckily, Michael and God come to their aid. Michael reminds them of the rules and tells them to solve the scroll. They follow some animal footprints to the ark and meet the first kind people, Noah's family. Noah and his whole family are working to put the final touches on the ark before the rains come. Peter and Mary get to help with chores and planning where the animals should go. Even while exploring the ark, they are trying to solve the scroll so they can go home.
Just before the rains hit, they realize they need a hinge for the boat. Peter and Mary head to town to buy one. After purchasing the hinge, they find themselves face to face with the Dark Ruler. He turns out to be Satan himself, still trying to ruin God's plan. Satan locks them in a dungeon and goes to tell his lies to Noah's family. Michael saves the kids and they all head back to the ark.
As the rains begin to fall, they thwart Satan's plans and solve the scroll. Soaking wet, the kids return to Great-Uncle Solomon's library and read in the Bible what happens to Noah.
I read these books to my almost 7 and 5 year-old.
I first spent some time explaining that these are fiction and just a fun way to use our imagination to think about what the real-life Bible times were like. We are actually reading through creation right now, and the last thing I wanted was for them to get confused about what was
true
and what was fictional. Even though the books don't necessarily have anything unbiblical in them, they are very much fantasy. I thought the second book took more liberty with the story of Noah, making the Dark Ruler (Satan) someone who lives in pyramid and rules the town. We talked about how while Satan probably didn't wear a black cloak and live in a pyramid, the Bible does talk about him as the ruler of the world.
My kids thought the books were interesting and pretty fun. It sparked a lot of good conversation about what they thought those times were like. We had a really great talk about a part of the second book, where the characters ask Michael why God isn't helping them, and Michael explains how he actually had been, they just hadn't noticed. It was a great picture of how we sometimes don't see the hand of God in a situation, but he has it under control. I also really liked how many of the questions Peter and Mary asked different characters, were questions I knew my kids were wondering. My kids favorite character was the dog! Peter and Mary have a dog who is also a part of the story, and my kids loved him.
I think these books are a fun way for parents to engage with their children in some Biblical conversation. Older children can read them independently, but I really enjoyed reading them as a family. These are a great way to go on an adventure together, solidify their Bible knowledge and have some quality family time.
To find out what other families think about this series, click the banner below-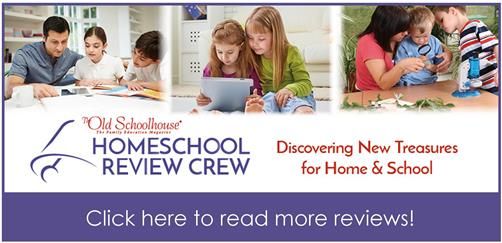 Connect with WorthyKids/Ideals