Latin has always seemed like something totally inaccessible to our family. I learned a little bit of Latin in high school, and always found it helpful and interesting. However, it was not comprehensive enough to make me a qualified teacher. I was scared of messing up the pronunciations and grammar. I knew if I was every going to teach Latin, I needed a program that was really going to hold my hand and do the teaching for me, and
Prima Latina Complete Set
by
Memoria Press
does just that.
Prima Latina is intended for 1st-4th graders. It is perfect for younger students and takes things slowly with lots of review. There are 25 lessons. Each lesson is intended to be spread out over the week and has four corresponding student pages. In each lesson the student learns new grammar skills, a practical Latin phrase, five vocab words, and one line of a prayer. In total there are four Latin prayers learned, Sanctus, Doxology, Table Blessing, and Pater Noster.
The
Prima Latina Complete Set
has everything any parent needs to give their child a great start in Latin. The set includes:
Teacher's Manual- The Teacher's Manual contains all the answers to the Student Book as well as all the tests and keys. There is also a sample lesson plan which I found really helpful.
Student Book
Student Book- This is a spiral bound book that contains all the lessons and activities for the students to complete. I really liked the larger text and writing spaces, perfect for early elementary. While the rest of the materials can be re-used for another student, I'll have to purchase another workbook for my younger daughter. The price is pretty reasonable though.
Flashcards- This set comes with a huge stack of flashcards. These can be used for Prima Latina and Latina Christiana (the next curriculum intended for 3rd-6th graders). These are printed on thick cardstock and obviously made with students in mind. The cards are two sided- one side has the English word and the other has the Latin, lesson number, and any derivative. These cards are really helpful and get used frequently throughout the curriculum. As you can see in my picture, there are a lot of cards!
Instructional DVD- This DVD is really what sold me on this curriculum. The lessons are 20 minutes each and taught by Leigh Lowe. She does a great job. She is very clear and easy to understand. There is a lot of review covered in the DVD, which has been really helpful for my son.
Pronunciation CD- The CD is set up to accompany the student text and drills. Students can hear their vocab words, and the lines from the prayer they are working on.
I have been really pleased with the amount my son has learned from this program! On Monday we watch the DVD and then go through the workbook the rest of the week. He is only 6, so it is a lot of writing for him. However, he has been able to keep up. A few times life has gotten very hectic and we have stretched the one week lesson into two. The CD really helps with review.
What I think really sets this curriculum apart is its many components. You don't only write Latin, but listen, speak, and watch someone else speak. This has really helped my son to retain the information. Leigh does a great job teaching in the DVD and really takes care of the part I was scared of. I am so thankful for this curriculum from
Memoria Press
. It has truly made Latin accessible to our family.
Click the banner below to find out how other families are using Prima Latina
or
to see reviews of these
Memoria Press
Curriculums,
Latina Christiana
,
First Form Latin
,
Second Form Latin
,
Third Form Latin
,
Fourth Form Latin
,
The Book of Trees
or
Nature's Beautiful Order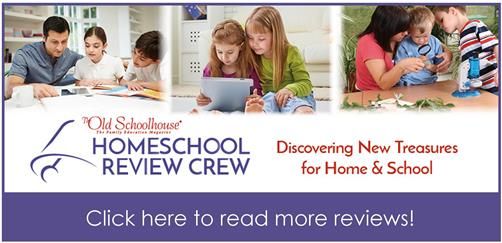 You can connect with Memoria Press on-
Facebook, Twitter, Pinterest, Instagram,

Google+, YouTube

, and

LinkedIn