Nothing puts a smile on my face like finding little pictures my kids have made. It's like I get a little peek inside their minds. It's a window into their imaginations. Making and studying art is one of my favorite parts of homeschool.
I knew that Creating a Masterpiece would be a perfect fit for our family.
As much as I enjoy art, I am definitely not an expert. I try, but sometimes come up stumped with the best way to explain a process or technique.
This online art program brings a master artist to you
. Sharon Hofer shares her vast knowledge through a variety of different projects. With the
Monthly Plan
you get unlimited access to all the projects!
There are currently 58 projects to explore with over 144 lessons. Projects use a variety of media, including,
acrylic, batik, block printing, conte crayon, copper tooling, glass mosaic, ink, oil painting, oil pastel, pencil/charcoal, sculpture, silk painting, soft pastel, watercolor and wood burning
. All of these projects range in difficulty starting with a beginners section and moving through 5 different levels. Beginner projects are short and simple, the lower levels are designed to teach an artistic foundation. The levels increases in difficulty and teach new techniques and processes. You can see the different projects and difficulty levels
here.
I loved that while some of these projects might seem difficult, they are really quite accessible to younger children
. My 4 and 6 year-old completed a level 2 project without much difficulty. The projects are broken down into smaller lessons that explain each step thoroughly. We spaced the lessons out and worked gradually through the painting. I set Sharon up on my computer (you can see the video behind my daughters head in this photo). We watched her demonstrate each step and then we would pause the video and recreate what she did.
I actually love the flexibility of a video because we could replay anything we missed or didn't understand
. There was no pressure to keep up or move quickly like there might be in an actual class. I acted as the physical teacher and was hands on in helping both kids when they needed it. This really helped my little people get the most out of these lessons.
Sharon is a great teacher and you can tell she has taught hundreds of students
. She does an excellent job of taking just enough time to teach each technique but does not lose the students interest with long-winded explanations. She encourages each persons unique creative voice and offers lots of suggestions on how to make the projects your own. The lessons are not aimed at any specific age and she teaches to all students.
An adult looking to learn more about art would not feel talked down to and a younger student would not feel out of their depths.
For my family, physical art lessons aren't really an option at this time. We don't have the extra funds or extra time. The nearest studio that offers anything of that nature is an hour away. It would be a big commitment to cart all the kids to the city to participate in something like that, especially with a baby. I love that this program is not outrageously expensive and we can enjoy it from our dining room. I can put the baby down for nap and dig in with the kids.
That accessibility means I have a much higher likelihood to follow through in making these lessons a part of out schooling.
If you are looking for a fine art curriculum that your whole family can enjoy, I would suggest taking a look at Creating a Masterpiece
. You can even give it a try with a free
sample project
. You never know, you might get inspired to create a few masterpieces of your own!
If you are interested in checking out what other families and created, click the banner below--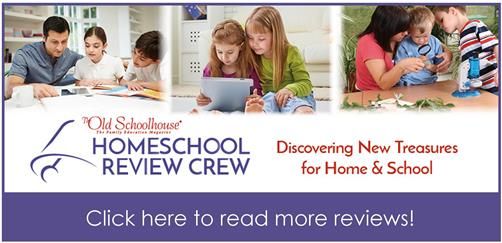 You can also find them on Facebook