I was instantly intrigued when I read about
Eclectic Foundations Language Arts: Level B
. This curriculum integrates many areas of language arts into easy to follow lessons. It's not just a reading program, or a handwriting book.
Eclectic Foundations
has students learning cursive, grammar, phonics, improving reading fluency and studying poetry.
I decided on Level B to use with my
son. Students are ready for level be when they can read CVC words. If your child needs to work on reading comprehension, Level B is a great place to start. No knowledge of cursive is required, as they will learn that throughout the lessons. If you are unsure what level your child would be at, this is really helpful.
The Teacher's Guild is very comprehensive and basically leads you through each lesson. I love that this requires no work ahead of time for me. It's nice to have at least one resource that we can just do, no extra planning involved.

So what does a typical lesson look like? First we do our work in McGuffey's First Reader. The student is either reading a lesson from the book, or they are working on their word cards. For each lesson in McGuffey's there are corresponding word cards. The student cuts these out and then colors them, nouns are red, verbs are green and so on. These are kept in a little stack and referred to often for different activities.
Next we open up our Student Workbook. The Student Workbook houses all the worksheets, poems, handwriting and phonics. Each lesson has a list of phonics words for the student to master. Any words that they struggle with can be worked on in the practice sheets, which are laminated sheets the student fills in letters on.
Below the phonics words in the Student Workbook is the handwriting section. Level B introduces the student to cursive. First, letters A through Z are introduced, one for each lesson. An example is given that shows the student how to write the letter on each page. After the alphabet students move on to easy, short quotes.
Next we turn to the poem for the day. Often, one or two stanzas are read a day. The parent aids the child in finding the rhyming words and circling them. There are also questions that you can ask the student about each poem. These aid in comprehension and understanding of the poem itself.
Finally there is a grammar section to work through.
Sometimes there are worksheets for the student to do, and other times you are expected to use a whiteboard (or a piece of paper) to do a short lesson. These lessons have the students learning sentence structure and grammar terms. For example, the student might be asked to put a jumbled sentence in order, or correct an incorrect sentence.
There were a lot of things about this curriculum that we have been enjoying
. My son watches me write cursive in awe and has really wanted to learn. He is confident printing and it seemed like a great time to start. While getting the hang of it has been frustrating at times, he is making great progress.
The poems are always a highlight of each lesson as well
. I love poetry and any excuse to get into it more with the kids is a win to me! It has really helped his understanding to discuss the figurative language and symbolism in the poems. Of course, to him we are just having fun.
The grammar aspect of these lessons I have mixed feelings about. I
really
like that he is getting an introduction into grammar, it just feels way over his level at times. The curriculum specifies not to worry if they don't have a full understanding, that this is just an introduction. However, the way that it is introduced feels so dry and bare bones. For example, telling my son that a conjunction is a word that is used to connect or coordinate words, clauses or sentences, basically means nothing to him. I have tried to break down what nouns, pronouns, verbs, prepositions and so forth are, in a way that goes beyond the very "dictionary" like definitions given in the book. At least. if nothing else, he has heard these terms and we can build understanding later.
I feel like their are a few things that this curriculum could improve on, just to be a little more polished. For example, the handwriting is intended for students learning cursive but the provided spaces are very small (seen in the above collage, third picture). For young kids learning all the loops of cursive, I really feel like they need more room. In such a small space everything starts to look smashed. There is a good deal of white space left on the page, it would be very easy to make these lines a little roomier. I also found a few small mistakes while going through the teacher's guild. Just small things, but I think they take away from the professionalism of the curriculum itself.
Overall, if you are looking for a no frills, old-fashioned way to teach your child grammar, increase their reading fluency and learn cursive, this curriculum is great
.
Eclectic Foundations
also offers their curriculum in PDF form. All the components are nicely integrated into lessons that your student will enjoy!
If you want to find out what other parents think about this curriculum, and more about Levels A, B and C, click the banner below.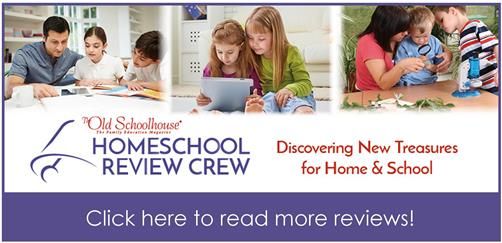 You can also connect with Eclectic Foundations on their Facebook .